Posted by admin on October 6, 2009
This Project was Featured on the ChristianPost.com! [opens in new window]
"The Christian religion is a very powerful
and convincing mistake, that's all."
(The Amber Spyglass by Philip Pullman)
CLICK TO DOWNLOAD THE PARENT GUIDE/BULLETIN INSERT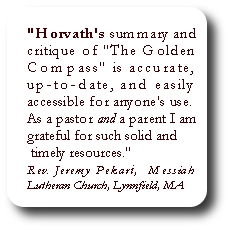 Would you like to Discuss This Material? My discussion forum is the place.
Description:
This is a companion to a very detailed analysis I wrote of Philip Pullman's "His Dark Materials" series. It is a brief introduction covering points that Christian parents may be interested in knowing about the series.
It is formatted so that where to get cialis online it can also be used as a bulletin insert for churches. In this way, pastors can succinctly bring their members up to speed about the issues.
Note, the content of the bulletin itself is cut and pasted below.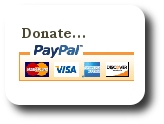 The document is free to use and you may make as many copies as you like and distribute it however you please with attribution.
You may use the link above to download the PDF or use this one: DOWNLOAD:
Would you like to listen to an interview with ReachFM in Florida about some of my other inserts? Here it is:
TECHNICAL NOTES: Just print off the document, which is in PDF. Make copies totaling half the amount of bulletins you'll need. Flip it over and make the same amount of copies, but copy to the other side. Now, cut right down the middle on the center line provided. Problems? Contact Sntjohnny.